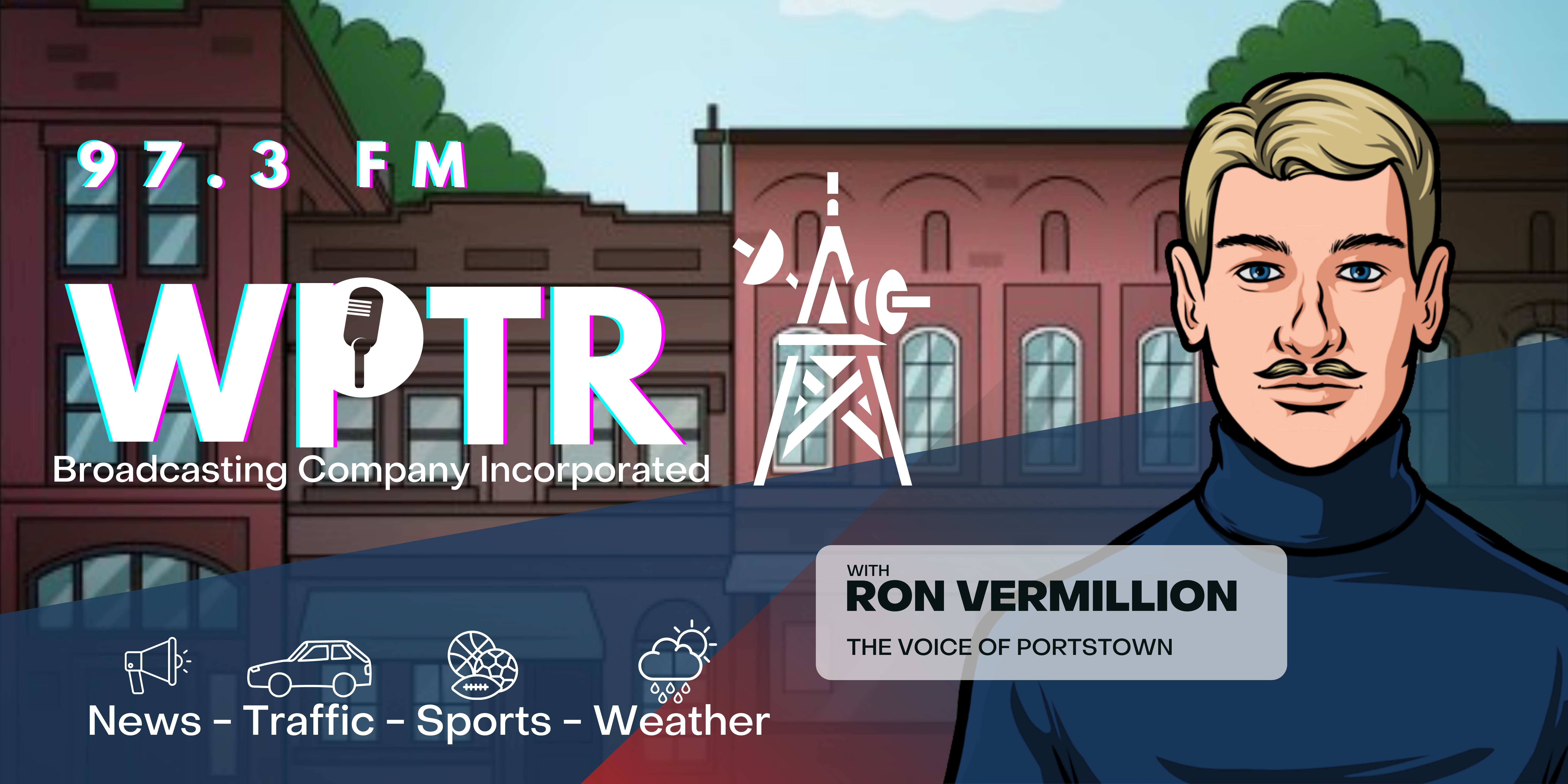 WPTR – Portstown's number one news, traffic, sports, and weather station.

Proudly featuring the delightful tones and sometimes off-color commentary of Anchorman Ron Vermillion, with local programming from around town and weekends with Portstown University's own Chaz and the Gang.

WPTR is your source for local news, weather, sports, and more…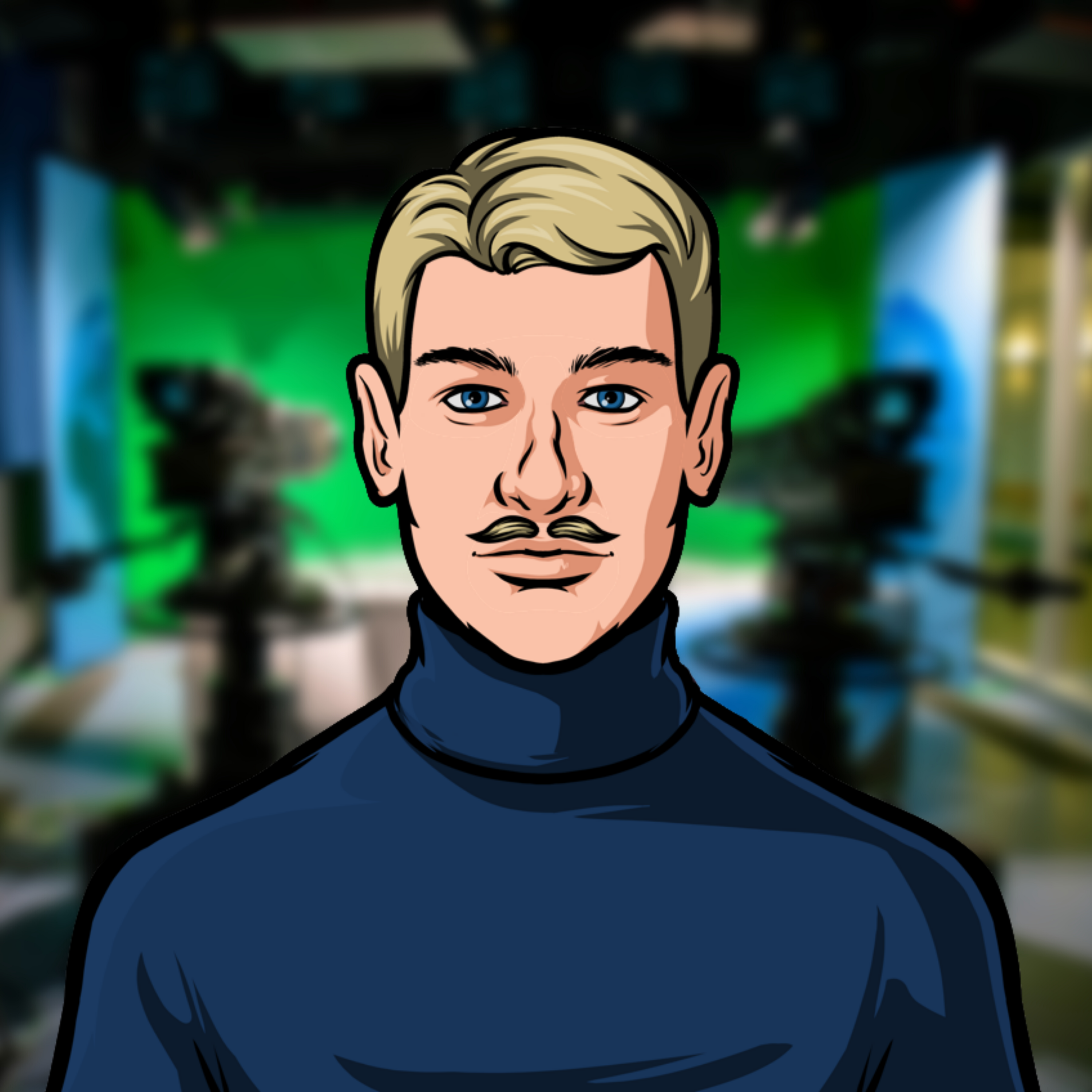 Ron Vermillion first attended Grand Canyon University (online) earning his Associate's Degree. After failing to get cast on MTV's The Real World San Diego, he attended Portstown University (PU) where he studied Communications. As a Crawdaddy, Ron competed with the PU Curling Team (where he served as a fourth). Ron is well-loved by all in Portstown, where he lives and works.  When he's not spreading classy vibes over the microphone at WPTR Ron enjoys playing Dad to four amazing Dachshunds – Ron Jr., Percival, Kenny Loggins, and Veronica.
Steven Mandrews
Traffic and Weather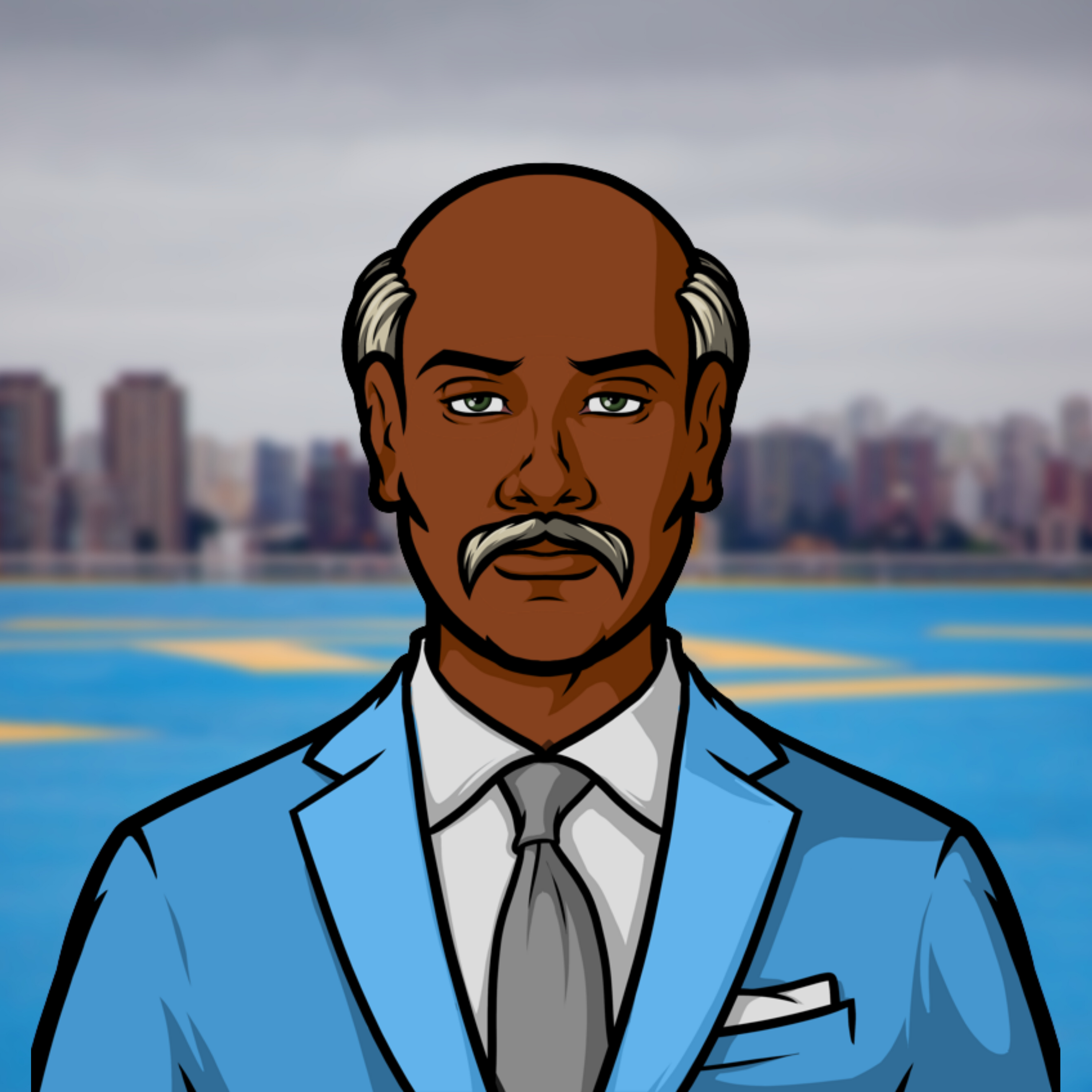 Steven Mandrews proudly served his country and is a highly decorated US Marine Corp. First Sergeant.  He is known around the station for his personal discipline, administrative prowess, and for the meticulous grooming habits of his mustache (nicknamed "The Colonel").  Following active duty Sgt. Mandrews joined WPTR covering local sports, traffic, and weather.  Steven has been keeping watch over our town for over a decade and, we hope, for decades to come.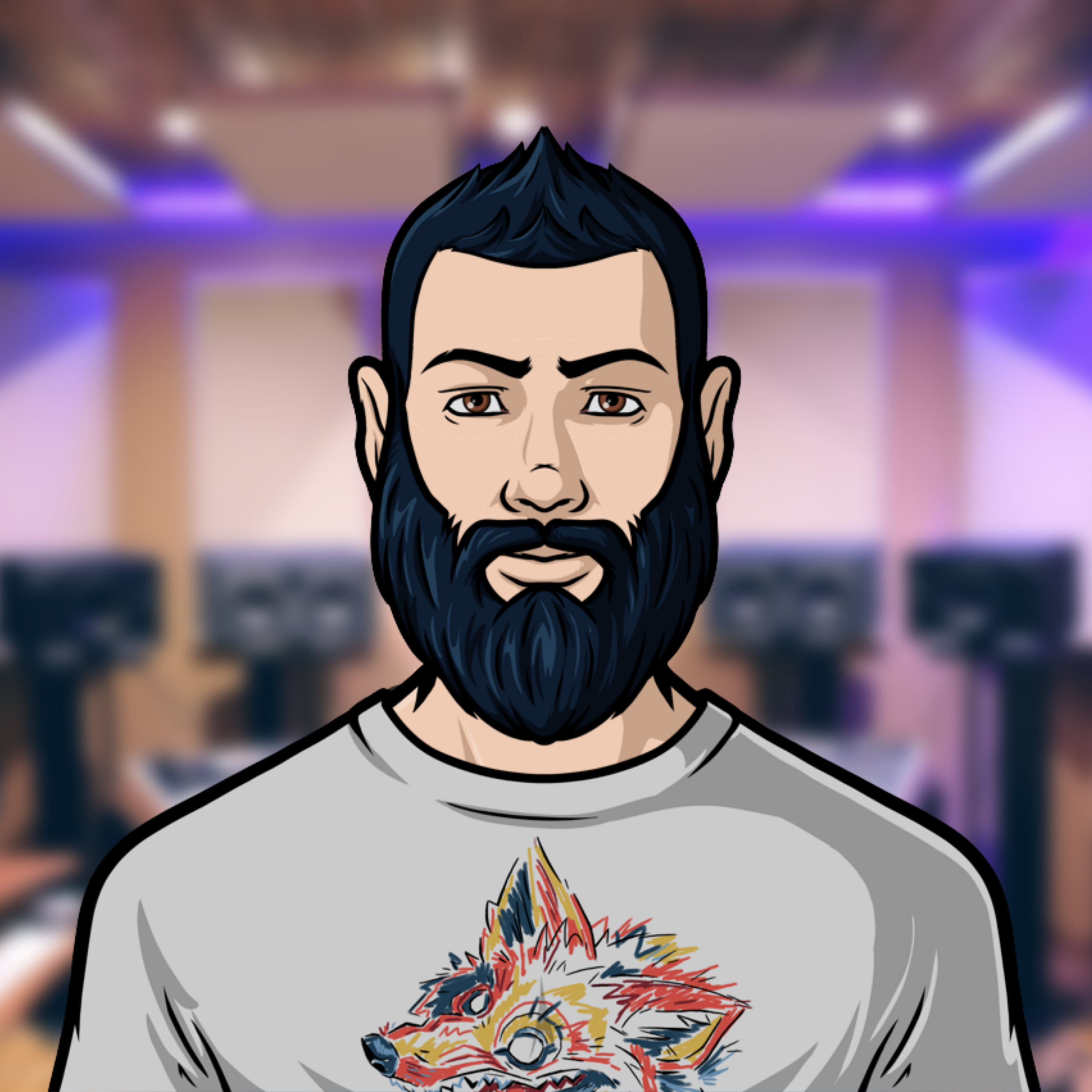 Jerry Higgins is a 2011 graduate of Portstown University graduating with a major in Marketing and a Minor in Women's Studies.  Jerry came to WPTR initially as an intern, studying under our illustrious Station Manager, and quickly climbed the ranks to become the Producer of our beloved Portstown Presents Ron Vermillion.
Rae Geofferds
Associate Producer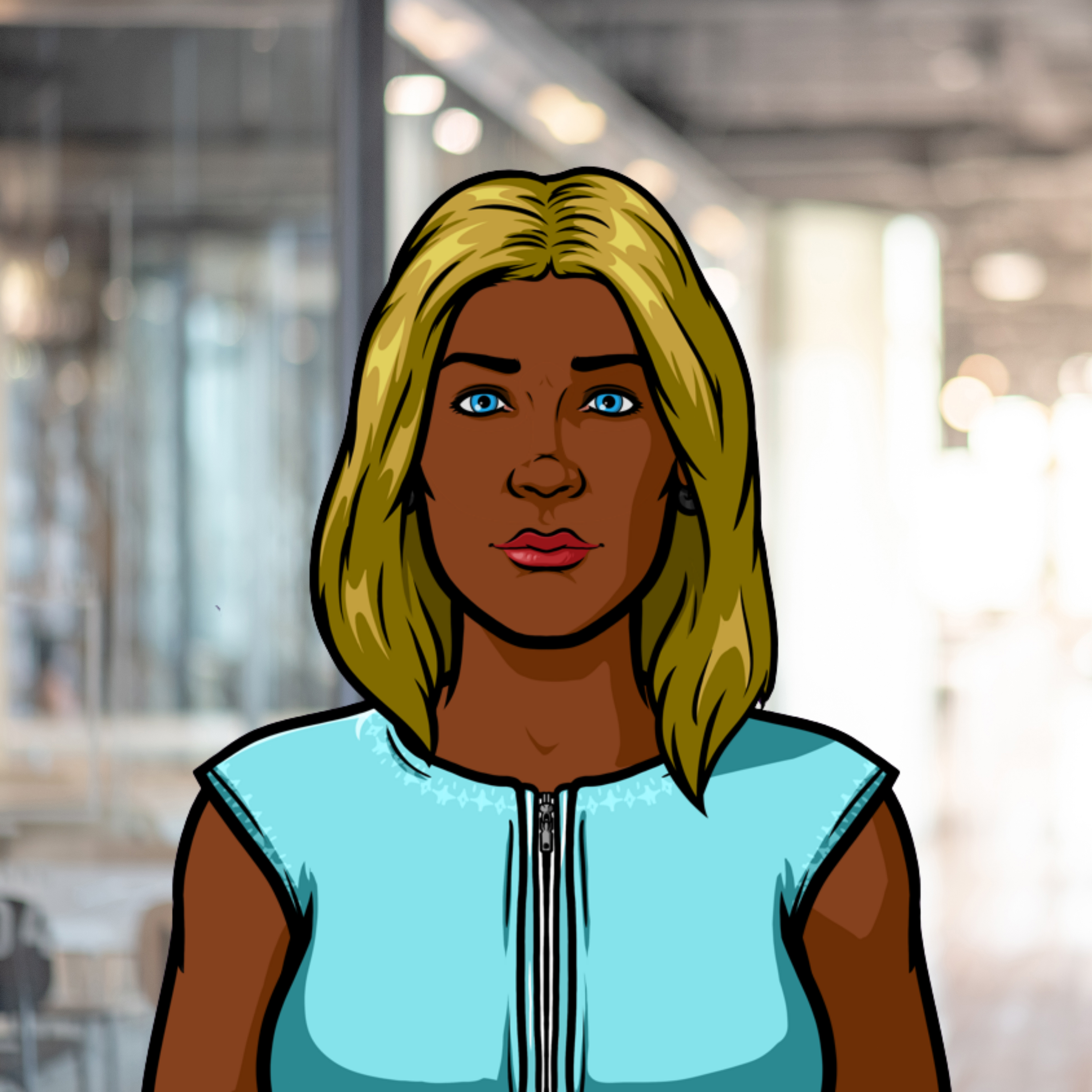 Rae Geofferds is a recent addition to the WPTR family.  Prior to her current role at Associate Producer, Geofferds served as General Manager of the Portstown Grocery Store in Downtown. She also spent two years as Assistant Manager for The Brain Bucket where she directed the operating, sales, and marketing efforts.
Melissa Townsend
Station Manager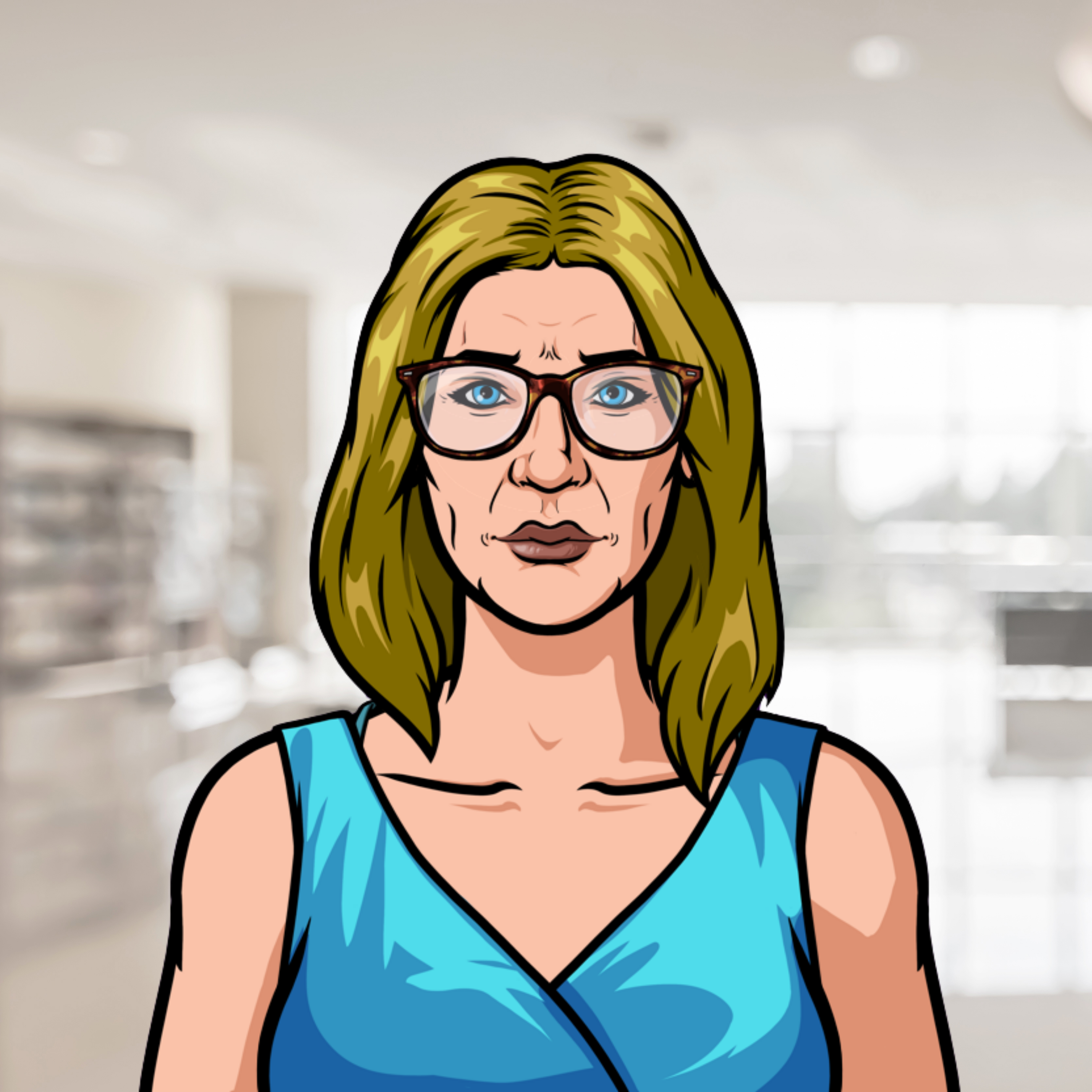 Melissa Townsend is an FM radio veteran and turnaround expert who holds more than three decades of experience in the radio industry, Townsend joined WPTR in December 2012. In her role as Station Manager, Peterson oversees day-to-day operations, including management of the station's executive team and more than 3 station employees, as well as the rollout of  program renovations that are well underway.